ASC GOES TO HOLLYWOOD
Relive the days of silver-screen glamour by joining us for our 15th classic scooter rally: 'ASC Goes To Hollywood'! We'll have a proper gymkhana, special film-themed events, great rides, all wrapped up with a red-carpet gala. Look your best for the paparazzi and prepare to scoot in style!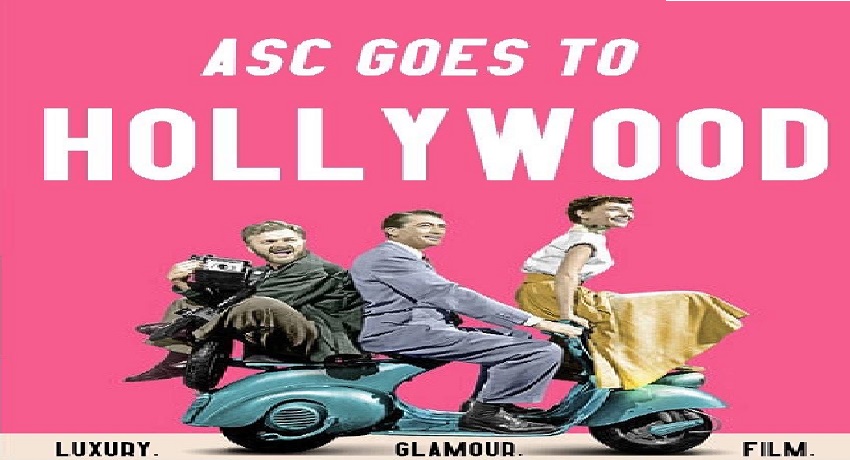 RALLY ITINERARY
Friday, July 30th

6pm Meet up at Moose Mcquire's (779 Northmount Drive NW)

There will be a designated section of the pub for the club to purchase beverages and grub! Stroll down the red carpet to receive a Polaroid of you in all your glamorous attire.

Later… Showcase ride led by Spencer Kennedy (NW Ride). End at a specific place (pub) chosen by Spencer. Some folks ride to a fire pit at the Monkey's.

Saturday, July 31st

11am Meet up at Carburn Park in Riverbend (SE)

You also get another chance to buy a rally pack here.

Ride led by Alex Jolliffe (SE Ride). Ride ends at parking lot off Blackfoot Trail and 46th Ave. Gymkhana begins!

Break

Saturday evening ride led by Annaliisa Armstrong. Meet up at Bootlegger's Pub NE 7pm.

Ride ends at Gary Fisher's home (SW). Projected movie clips/Fire pit. Secondary fire pit at Howie's (SE).

Sunday, August 1st

11am Meet up at Loco Lou's 2.0 for brunch. Your last chance to buy a rally pack.

Ride led by Gary Fisher (SW Ride).

Break
6:30pm ASC's evening Gala, presenting the "Reaper" awards. Located at The Boar's Head Public House (SW).

Sunday late night ride led by Gary Fisher.

Monday, August 2nd

11 AM Vendome Cafe (940 2 Ave NW)

Ride led by Andrew Burns, ending at the infamous Sammy's Chophouse.

Please contact

regarding billeting as we will do our best to accommodate out of town guests. All times and events are subject to change. Check here again for more details.