Apocalypse 2019: Spaghetti Western Rally
The Apocalypse Scooter Club presents it's 14th rally; a Spaghetti Western style rally combining Italian scooters and the Old West. The rally will focus on the Old West as seen through the lens of Sergio Leone; costumes and Western activities like ridin' and shootin'. We'll eat Italian and BBQ. We'll shoot guns, ride horses (or scooters depending on what you own) and even wear a poncho'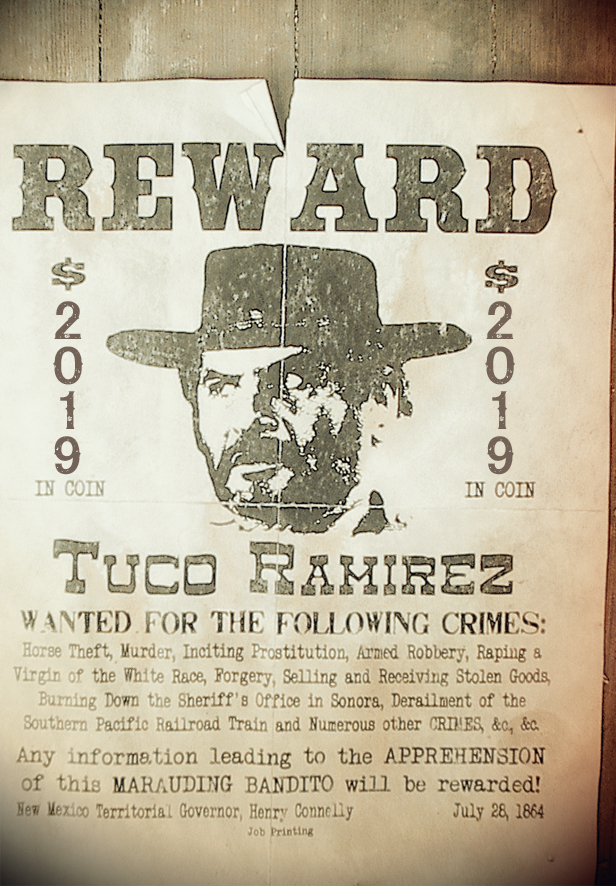 RALLY ITINERARY
Friday, August 2nd

6:00PM Meet and Greet at The Cat 'N Fiddle Pub (540 16th Ave NW)

Bring $20 cash to buy the rally pack with wristband, patch, itinerary, pistol and wanted poster.

Later… Andrew leads the posse on an in-city ride which ends up for a Fistful of Dollars at Dan's firepit.

Saturday, August 3rd

10:30AM Morning grub at the Cast Iron Cookhouse (13200 Macleod Trail SE)

You also get another chance to buy a rally pack here.

12:30PM-3:00PM Afternoon Wide Open Spaces Group Ride led by Alex. The bounty hunters come to town…WATCH YOUR BACK!

Rest at your own hideout.

8:00PM Jane Bond BBQ (2014 36 St SE), for a karaoke showdown. Sing cowboy songs until we feel like riding.

Later…. Night riders saddle up and follow Gary to his firepit for a Few Dollars More.

Sunday, August 4th

10:30AM Morning grub at the Riverstone Pub (773 Northmount Drive NW) Your last chance to buy a rally pack and try to grab the reward.

12:30PM-4:00PM Spencer leads the posse north to find some wide open spaces. The bounty hunters have to complete their hunts by the end of the ride. Rest at your hideout if there's time or just go straight to Caravel Craft Brewery and drink beers.

5:30PMsharp! Caravel Craft Brewery (Bay #12, 10221 15 St NE)
Show your wristband and come on time because spaghetti and meatballs are horrible cold! This cantina is where there are rally awards plus awesome raffle prizes featuring the Yamaha Beluga 80 Scoot. The top bounty hunter collects their prize. Stay for some ridin' and shootin' gymkhana in the parking lot.

Later… Spencer leads The Good, The Bad, and The Ugly to his hideout.

Monday, August 5th

9:30AM Vendome Cafe (940 2 Ave NW)
We see off the out of towners and then go riding, ending up at Sammy's cantina in the town of San Miguel, where everybody's either rich or dead. The town has been taken over by two families, The Baxters and the Rojos.

Please contact

regarding billeting as we will do our best to accommodate out of town guests. All times and events are subject to change. Check here again for more details.